READ MORE ABOUT THE CAUSE
------ x ------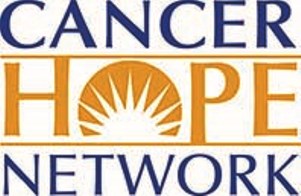 CANCER HOPE NETWORK INC.
https://www.cancerhopenetwork.org/
About:
"You have cancer." No matter the stage, whatever the diagnosis, those three words can stop time in its tracks.

With more than 400 Support Volunteers who have survived cancer, Cancer Hope Network is able to match cancer patients and their loved ones with someone who has been in the same fight and won.

Our matches are made based on diagnosis, treatment protocol and other factors, giving patients an opportunity to speak to a Support Volunteer whose experience closely mirrors their own.

Cancer Hope Network services are always free and completely confidential.

For loved ones, caring for the emotional and physical needs of someone fighting cancer can be fulfilling, but exhausting. Nothing has prepared you for cancer caregiving, and our Support Volunteers can provide understanding, support and practical coping suggestions.

For survivors, the fight with cancer doesn't end on the last day of treatment. In fact, the last day of treatment is often the first day of the new normal. There can be fears of recurrence to treatment-induced health problems, or a new-found desire to focus on what's most important. Our trained Support Volunteers have been there and they can help you navigate your survivorship journey.

Cancer Hope Network services are always free and completely confidential.

Cancer Hope Network is committed to a world where everyone is equal – and no one faces cancer alone. We do not discriminate based on race, color, age, ethnicity, religion, national origin, pregnancy, sexual orientation, gender identity, genetic information, sex, marital status or disability. We are non-sectarian, non-denominational, and are not affiliated with any religious, political or commercial entity. Our volunteers do not recommend specific treatments, doctors or facilities. They do offer hope from diagnosis, through treatment and into recovery.
Mission:
Founded in 1981, Cancer Hope Network is a not-for-profit organization that provides free and confidential one-on-one support to cancer patients and their families nationwide. We provide that support by matching cancer patients and/or family members with trained volunteers who have themselves undergone and recovered from a similar cancer experience. Through this matching process, we strive to provide support and hope, to help patients and family members look beyond the diagnosis, cope with treatment, and start living life to its fullest once again. In short, we strive to make a difference in their fight against cancer.
TEAM MEMBERS
------ x ------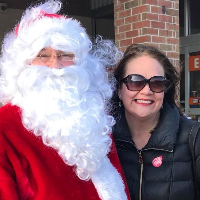 SF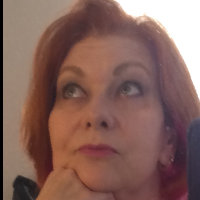 Gina


$ 225 raised of $ 150 USD
CONTRIBUTORS
------ x ------