Your Team : Team Central Virginia Horse Rescue
STEP 2. SET ACTIVITY GOAL
------ x ------
Activity Type
Distance (miles)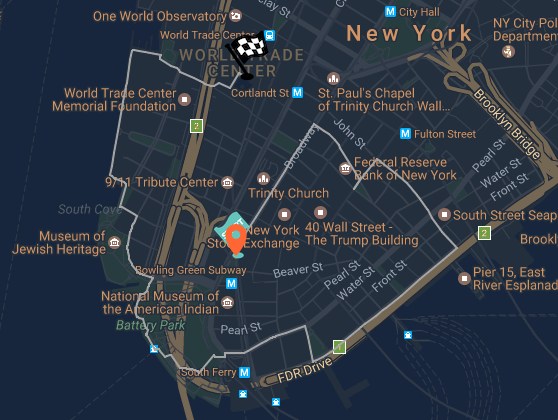 In this route, you would leave virtual footprints from the Raging Bull to 9/11 Memorial, Lower Manhattan, NYC
Registration Fee (USD): $25
* Charity Footprints will donate $5 to the non-profit, for each participant who joins their team.
STEP 3. SET FUNDRAISING GOAL
------ x ------
Note: Fundraising is OPTIONAL, and there is no penalty for not reaching your fundraising goal.
Fundraising Target (USD)
Appeal To Donors
STEP 4. MAILING ADDRESS
------ x ------
Note: Medals and certificates will be delivered to US mailing addresses only
×
I agree to Charity Footprints Terms and Privacy Policy.
I understand that the registration fee for this event is not tax deductible.